Thought I would post this here. This will give you a better idea of how I build these little boats. This is from another site where I originally posted it about a year ago. I still have and use this boat reguarly. This one is built using framing logs. The others I build are stitch and glue, Two completly different ways to build a boat.
This one is designed by a "real" boat designer and modified by another. Gavin Atkin from the UK designed a simple boat called a Mouse Boat. The idea, a one sheet plywood build, usable, simple boat that kids could build. They have groups for boat builders and many of them build the same type boat. This particular boat caught the attention of many amature boat builders for it's simplicity in design and cheap cost to build (an intro into boat building). Then another builder pen named Shorty Pen (David Routh) created another boat based on the same design called a Flats Rat. His was built using simpler methods and was a much beefier boat (as in much more free board and could hold much more weight). So I decided to go with a Flats Rat. I can provide much more detail about anything, but this is photo intensive essay of how to build one on my part. ...less typing for me.
First the supplies. Two sheets of luan (5mm) plywood, 5 1x2's, a 16 oz bottle of Titebond II and some screws..actually the screws were worthless and used 7/8" stainless steel nails. Total cost $40.00.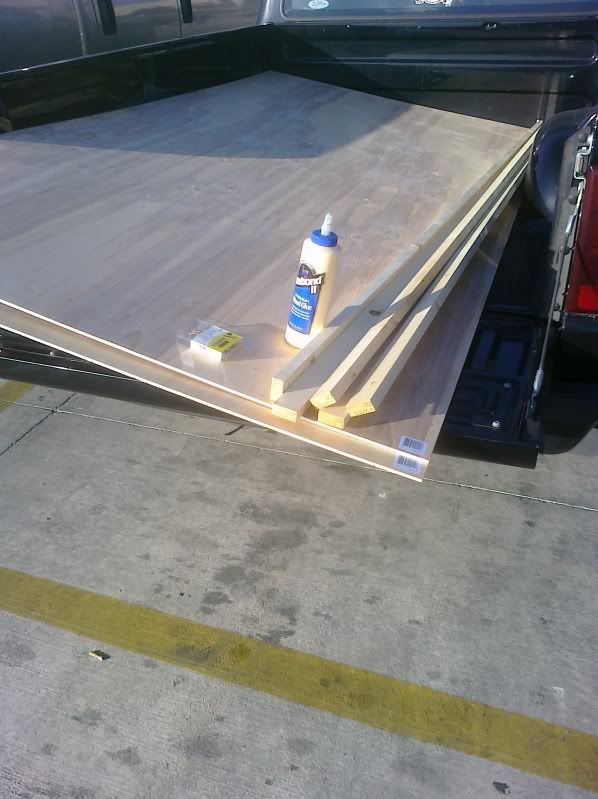 First I had to make a batten. Just a flexable piece of something to trace a long line. I knew I had room to cut 2" from one of the sheets of plywood.
This is used to draw the line for the side of the hull.
All I had is a jig saw so I used one sheet as a guide for the cut.
Then based on the measurments from the free plans, you draw lines every foot on one of the sheets of ply wood. The measure up as given from each foot line. Mark it and nail a small nail at each intersection. Use your batten you cut (in my case) and duck tape the batten to each nail.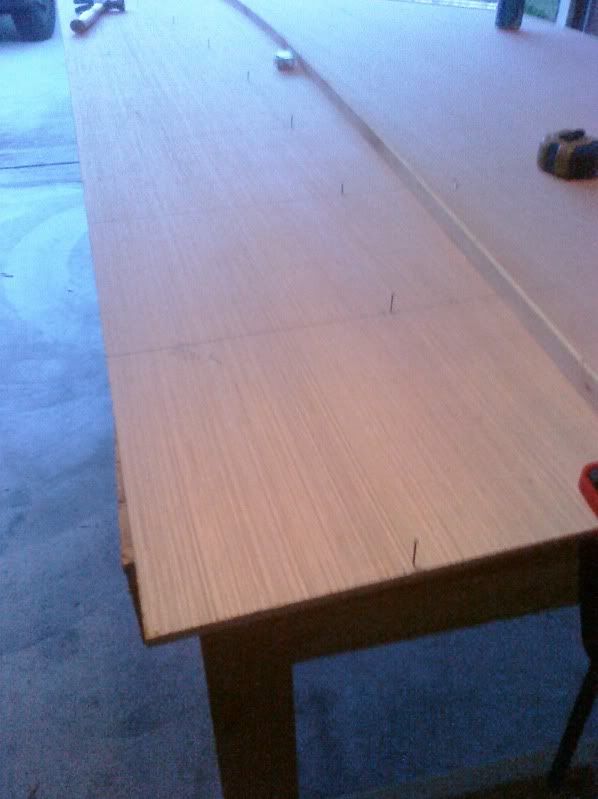 Use that to draw your line to cut the sides of the boat. Double stack the plywood to cut both sides at once.
Then on to the 1x2's. Cut each one in half lenght wise. So they actually become 3/4"x3/4"'s. All I had was the jig saw but a table saw would make things much easier and straighter.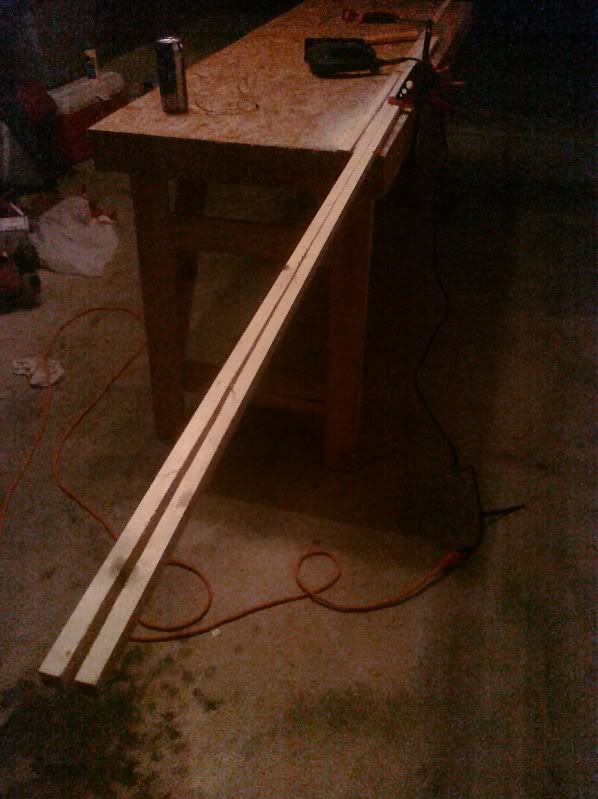 Each piece of the boat needs framing to hold the pieces together. That is what the 3/4"'s are for. They are not easy to bend, but two need to be bent and nailed to the sides of the hull (bottom side) as they are nailed and glued.
I used the ledge of the garage lip and my feet to bend nail, and glue as I went.
Then to frame out the top. No need to bend wood so just glue and weight.
Finished sides.