While visiting my dad in Rockport, I took a few hours on Monday to run a few tests and experiments surf fishing. I set up just North of the Fish Pass jetties about 3pm with a pound of dead shrimp and several netted mullet. Water was green but slightly stained. Breakers weren't too bad. Thankfully, no seaweed.
Fished for three hours with live mullet in the first gut, cut mullet in the second gut and dead shrimp on a double drop rig in the wade area. Managed a few decent whiting in the wade area then around 5pm switched tactics to double dropped shrimp in the second gut and managed a couple of nice bull whiting.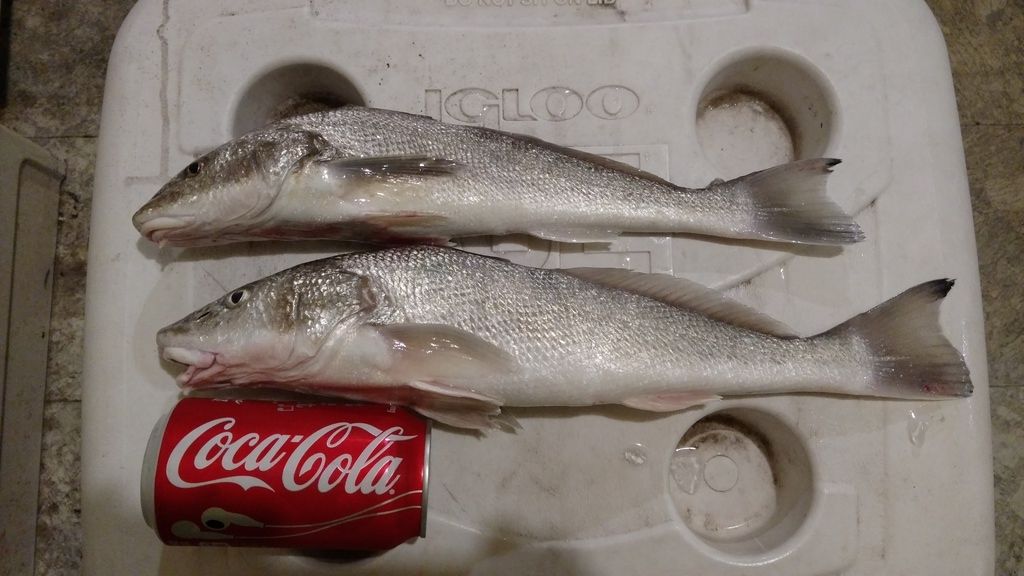 Then, at 5:50pm, 10 minutes before leaving, this specimen took a shine to my live mullet offering in the first gut.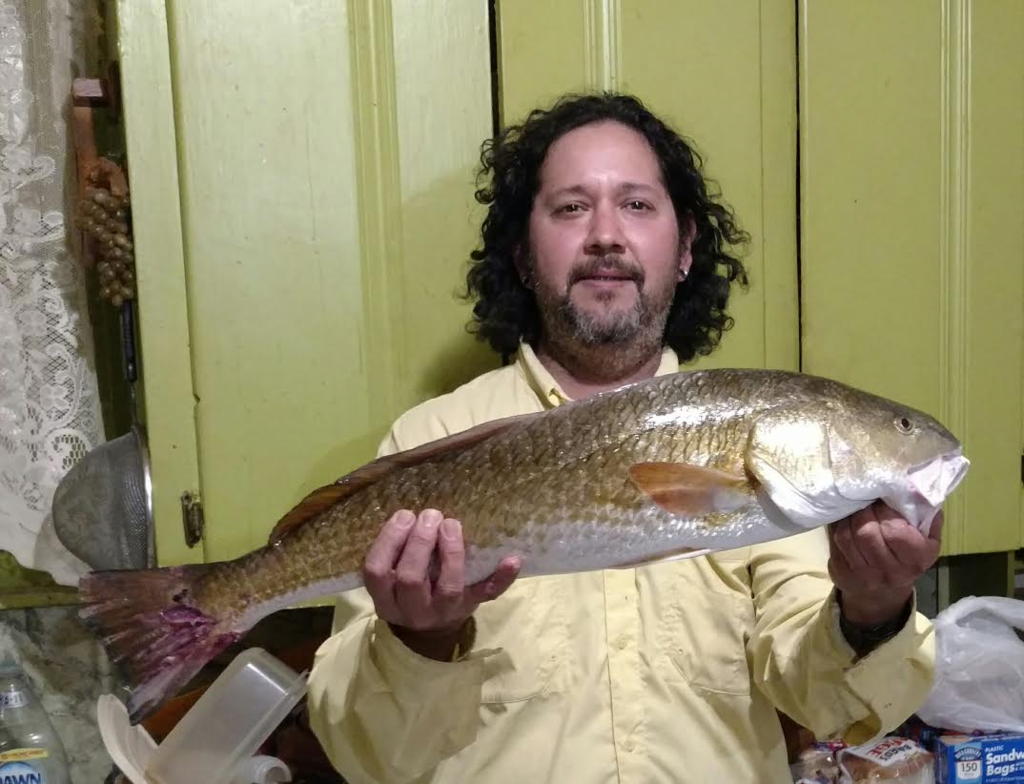 Talk about excited! It had been a while since I caught a fish of this size and it drew quite a few oohs and aahs when I got it back home.
The next day it was served up grilled on the half shell and managed to feed six people (though I like the ribs and took them for myself). Even my uncle, who is not a big fish eater, commented on how tender and tasty it was.
And the remainder of the bait shrimp became delicious shrimp kabobs